Skip to content
Ashley and Eric asked me to photograph them last winter for a quick session and they warned me that they weren't that good in front of the camera.
"That's okay," I said. "I'll bring some ideas, and we will make it quick." After all, it was December.
I did what many other people do when they need ideas for photographs. I consulted Pinterest.
If you are a photographer and are rolling your eyes and calling me a rookie, I will wag my finger in your face like the educator I am. Educators know that inspiration comes from many forms! Educators also know to work smarter, not harder! To you doubters, I say…I don't care!
I digress (not a shocker, for those I have taught, right?).
I took these ideas with me to take pictures of Ashley and Eric in Fenton, Michigan on a cold and windy December day. It was a mini session, meant to last less than half an hour. Sticking around the gazebo, I finagled a few shots I knew they would like.
Then I asked, "Will you humor me?"
They said, "Sure."
I found a great doorway a block away, and set them up for the pose.
It was cold.
It was in front of a main street.
They felt awkward because, as Ashley states, "We are not these kind of people."
I told them to suck it up and deal with it. I wanted to get this photograph.
They gave me a look. I wanted to capture that look.
So I posed them again, took a few photos, then asked them to look at me like they did when I told them to deal with it.
The look…was captured. I think it was my favorite one from the session.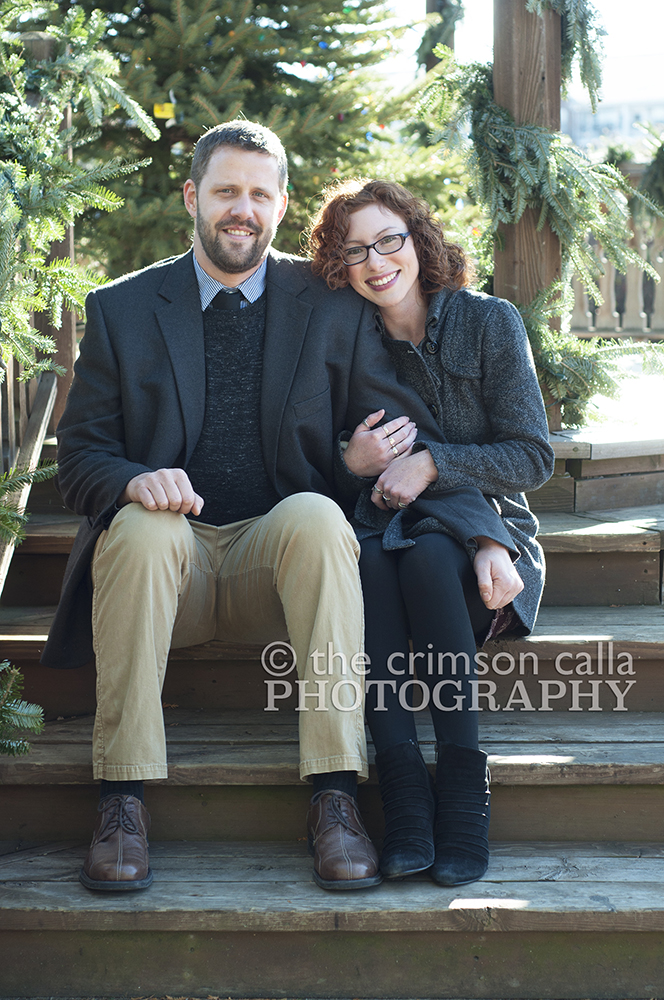 (The nice pose.)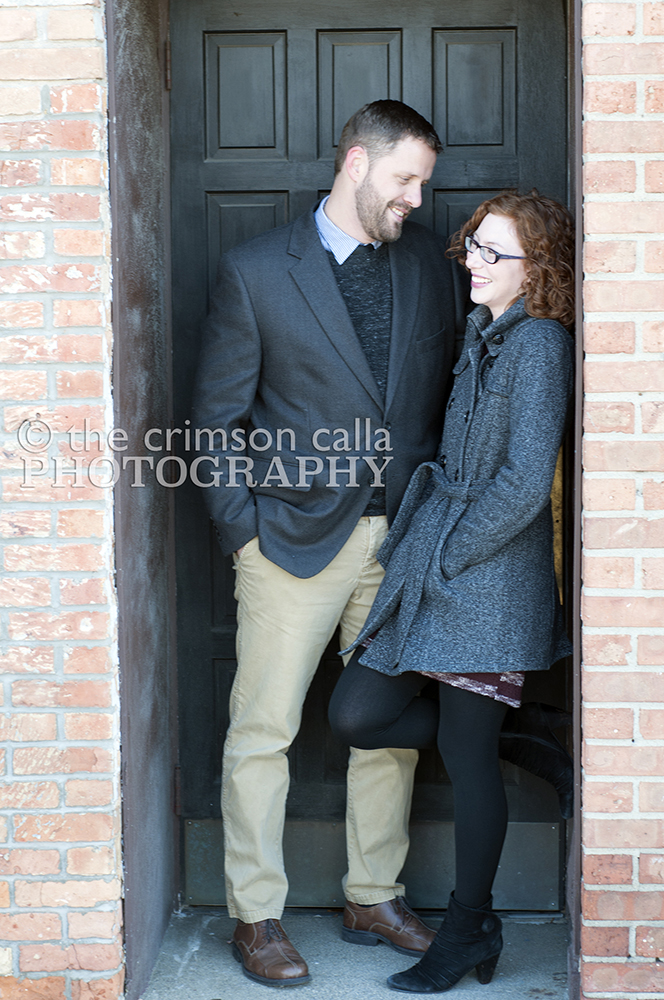 (The "Pinterest" Pose")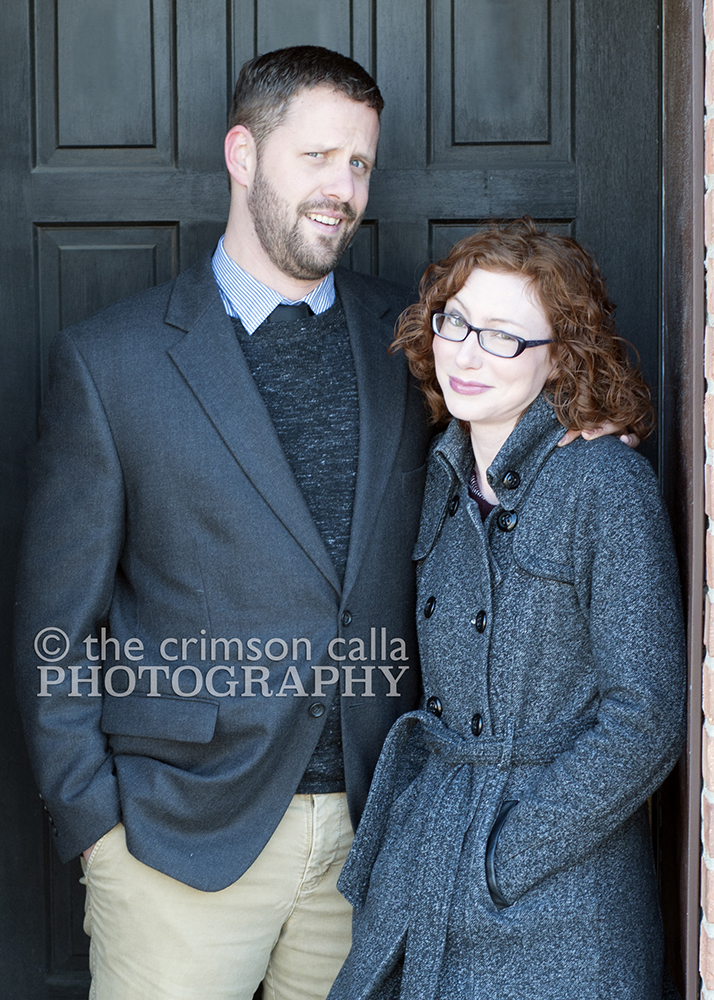 (The Look.)